Disclosure: This post contains affiliate links. Read full Disclosure Policy.
I truly don't understand the recent political-correctness attack on the Dukes of Hazzard. In just a matter of days, toy replicas of the General Lee will no longer be made. TV Land has taken "The Dukes of Hazzard" off the air.
I may have grown up a Chevy girl, but as a kid I was completely enamored with the General Lee and its amazing jumps and stunts. I have great memories of watching the Dukes with my dad, and my General Lee Matchbox car is still on a shelf at my parents' house. It was a fun show where good triumphed over bad, morality reigned, and people helped people. And of course, that car! The iconic Charger was just as much a character on the show as Bo, Luke, Daisy, and all the others were. (Did you know the car received more than 35,000 pieces of fan mail each month when the show was its 1980s heydey? Not the actors — the car.) Comedian Joe Rogan recently called that '69 Charger "one of the most beautiful muscle cars the good Lord ever inspired man to create."
Yes, the car had a rebel flag on the roof. After re-enjoying the episodes in syndication with my family, I can tell you that the show is just as wholesome as you probably remember it being. It's silly, it's fun, it's over-the-top sometimes — but it's not racist.
I don't know if "The Dukes of Hazzard" will reappear in syndication — notes on other classic TV channels' Facebook pages like MeTV and Antenna TV are already saying that Warner's fees for licensing the Dukes episodes are now too high to make them viable to syndicate again.
A couple of my readers emailed asking where they can find a deal on DVD seasons of The Dukes, because Amazon's sold out of many of them
 — as are BestBuy.com and Walmart.com.  In fact, my husband went over to our local Walmart to see how much they were, thinking we could continue enjoying them with our kids, and the spot where the Dukes DVDs used to reside was empty — the Dukes' DVD slot on the display was now stuffed with "Family Guy" DVDs.
In looking around the web, it's becoming increasingly difficult to purchase the full series on DVD. Amazon does have some of the seasons, though they're pricey. Season 1 is currently priced at a ridiculous $99.99 — especially considering Amazon had the entire 7-season series for $216.98 before it sold out.
 Barnes & Noble has individual seasons for $29.99.  The best deal I have found on the full series (seasons 1-7) is at the Warner Bros. online store. 
Warner Bros. online store has the complete 7-season series on sale for $167.49 with FREE shipping
 — that's $49 off the regular price and also $49 off what Amazon was selling the full series for prior to it selling out over there. At Warner Bros., use code WB10 at checkout for another $10 off, dropping it to $157.49. That's about $22.49 per season, which is about the best price I've seen for all of the seasons.
I do think it's sad that a show I loved just as much as Knight Rider when I was young is disappearing because of a flag. TV Land airs quite a few other classic shows that could be considered offensive today — Hogan's Heroes (think about which flag's shown in that!), All in the Family, the Jeffersons… Watching these shows as an adult gives a breadth of insight I didn't have as a child. I doubt some of the content in these shows would make it to air today, but it's a slippery slope when you ban a classic television show not over its arguably wholesome content but over a car's paint job.
If you're not ready to drop three figures on building your classic TV library, Amazon does have the episodes available to stream in Video On Demand, and guess what — episode 1 of season one of "The Dukes of Hazzard" is FREE to stream online!
 Get a little "never meanin' no harm" nostalgia fix…
My son and his Cub Scout pack recently saw the General Lee at the fantastic Volo Auto Museum in Volo, Illinois on a pack field trip. What next — will they try to take this car out of the museum too?
My husband has taken the hate-on-Hazzard phenomenon particularly hard. He said, "When I was 9 years old, the Dukes taught me about Southern manners, that law enforcement could be corrupt, bad guys always get caught, women are equal to men, short shorts on Daisy looked awesome, and finally, that I wanted a car that went fast. To this day, those lessons have stayed with me."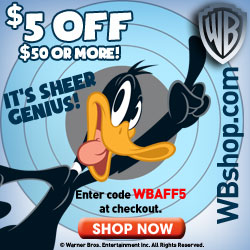 Again, if you're looking for a deal on "The Dukes of Hazzard" complete 7-season series, the best price I've found is $167.49 with FREE shipping
 from the Warner Bros. store. Use code WB10 and save another $10. I don't know how long the WB10 discount runs, so if it expires, WBAFF5 gives you $5 off.
Disclosure: This post contains affiliate links. Read full Disclosure Policy.